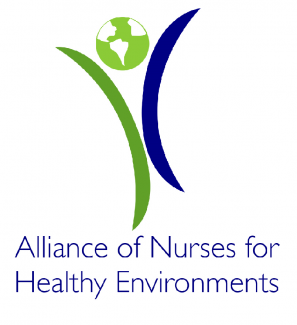 The Alliance of Nurses for Healthy Environments (ANHE) is the only national nursing organization focused solely on the intersection of health and the environment. The mission of ANHE is to promote healthy people and healthy environments by educating and leading the nursing profession, advancing research, incorporating evidence-based practice, and influencing policy.
Our climate, health, and equity work is most focused on:
Building the capacity of nurses to address climate change within nursing practice, to advocate for just and equitable climate policies, to advance resilience within communities, and to push for climate protections as health necessities for all - especially communities and populations that are most impacted by climate change. We also focus on promoting collaboration among nursing organizations to move the profession forward in advancing climate, health, and equity.
This is important because:
The stark realities of climate change and health related impacts demand we take swift and urgent action to address climate change. As the largest portion of the healthcare workforce and the most trusted profession, nurses already see the impacts of climate change in the people and communities they care for and are personally affected by climate-related impacts. This moment is critical as leaders must take bold action in the response to climate change - emphasizing the urgency, and also the opportunity, to improve health and address racial and economic inequities by acting on climate.
Connect with Us
Learn more about our climate, health, and equity work:
Contact us:
Katie Huffling, MS, RN, CNM, FAAN Executive Director katie@enviRN.org