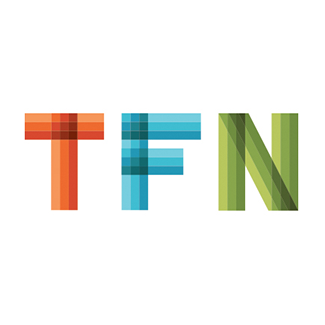 The Funders Network (TFN), comprised of more than 170 national, regional and place-based grantmaking institutions, seeks to leverage philanthropy's unique potential to help create communities and regions that are sustainable, prosperous, healthy and just for all people  — while engendering community-driven solutions and amplifying the expertise and experiences of those communities who are least heard. 
In our climate, health, and equity work, we're most focused on:
Supporting funders who are advancing equitable climate mitigation and resilience strategies in cities and regions through cross-sector partnerships and networks, multi-issue approaches, and centering of frontline communities.
Why this is important:
The impacts of climate pollution fall disproportionately on frontline communities, and frontline leaders are creating community-led solutions that address these challenges in holistic ways. It is also important because cities and regions are laboratories for new ideas and innovation, and local elected officials often serve as champions in the larger battle to secure people-centered climate policies.
Our offerings for funders include:
TFN's annual conference; place-based and issue-focused working groups; funder webinars and peer calls; and pooled funding through the Partners for Places grant program — all advancing racial justice and equity, systems-scale solutions, and opportunities for funder collective action.
TFN is also home to the PLACES Fellowship, a year-long learning journey that works to embed an equity lens into grantmaking while exploring the myriad way systemic racism impacts communities, including health, environmental and economic inequities.
Connect with Us
Learn more about our climate, health, and equity work:
Visit our website, fundersnetwork.org.
Two recent webinar recordings are examples of how our funders are engaging and lifting up these crucial intersections: 
Bridge the Divide: Climate, Land Use and Transportation Connections.  Speakers: Neelima Shah (moderator), Program Officer, Bullitt Foundation; Calvin Gladney, President and CEO, Smart Growth America; Beth Osborne, Director of Transportation for America, Smart Growth America; Chanell Fletcher, Executive Director, ClimatePlan; and Terry Benelli, Executive Director, Phoenix LISC.
Bridging Across Sectors: Investing in Climate Resiliency, Community Health and Equity.  Speakers:  Katie Byerly, Program Officer, The Kresge Foundation (Welcome Remarks); Yana Garcia, Assistant Secretary for Environmental Justice and Tribal Affairs, California Environmental Protection Agency; Diane Takvorian, Executive Director, Environmental Health Coalition; Katie Valenzuela, Policy and Political Director, California Environmental Justice Alliance; Gisele Fong, Program Manager, The California Endowment (Moderator).
Contact us:
Ann Fowler Wallace, Director of Programs, ann@fundersnetwork.org