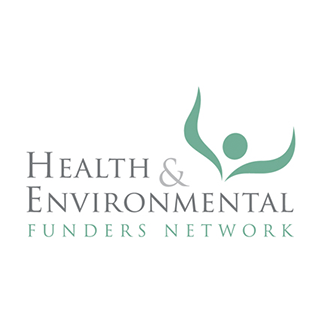 The Health & Environmental Funders Network (HEFN) works to mobilize philanthropy around solutions for environmental health and justice.  HEFN supports an active membership of foundations, donors and other philanthropic actors as they learn, invest, and collaborate to address environmental health and justice problems.  HEFN expands philanthropic knowledge and impact beyond its membership through programming, outreach, and partnerships with national and regional funder group partners.
In our climate, health, and equity work, we're most focused on:
Expanding giving for the people and communities most impacted by climate change and its drivers.  HEFN is facilitating collaboration across philanthropy-serving organizations (PSOs) to support this toolkit and philanthropic activity on climate, health, and equity.  HEFN is home base for funder collaboration in support of communities whose health, air quality, and water are threatened by the fossil fuel and petrochemical economy. 
The HEFN community is deeply committed to advancing racial and gender justice throughout its work on climate change and other environmental health issues, recognizing that progress depends on impacted people having greater voice in decisions shaping conditions where they live, learn, work, and play.
Why this is important:
The Lancet has described climate change as the most important public health opportunity of these times. 
Investing in climate-affected communities as innovators will not just protect the climate.  It will help impacted communities take control of their health and their future. 
Our offerings for funders include:
An email listserv for funders and PSO staff interested in climate, health, and equity.
A Past Petro Funder Group for funders supporting efforts to improve the health of communities working to move beyond fossil fuels and the petrochemical economy. This includes oil and gas production and infrastructure, petrochemicals and plastics, and promoting a just transition to healthier energy alternatives.
Programming and convenings throughout the year, including webinars and an annual meeting.
Connect with Us
Learn more about our climate, health, and equity work:
Contact us:
Contact Ansje Miller, Executive Director, at amiller@hefn.org