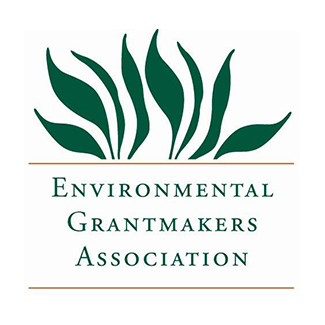 EGA works with members and partners to promote effective environmental philanthropy by sharing knowledge, fostering debate, cultivating leadership, facilitating collaboration, and catalyzing action.
In our climate, health, and equity work, we're most focused on:
Convening members through our signature gatherings and virtual webinar events on issues at the intersection of our priorities, inviting leaders on the ground and funder partners to uplift and amplify unique strategies and collaborations towards a sustainable future. We also share member highlights on initiatives and efforts at their foundations to advance a sustainable future, including at the nexus of climate, health, and equity.
Why this is important:
Through our opportunity to connect members to one another and to work on the ground, the EGA network serves as a home for environmental funders to gather across priorities to share about environmental giving, identify gaps, learn about efforts underway, and challenge one another to consider the future of support to environmental priorities. Everything is connected, and as the impact of environmental degradation and climate change intensifies the intersection of the challenges to a sustainable future, we encourage members to engage across silos.
Our offerings for funders include:
EGA's signature gatherings consist of our annual Fall Retreat held each fall to convene members and align on environmental funding initiatives and priorities across the 'big tent' of environmental giving. Each year, EGA also hosts one smaller Briefing to offer opportunities for members to learn about federal environmental policies and initiatives, and to understand innovative strategies on the ground to advance environmental priorities. Throughout the year, EGA members learn more about environmental giving through our Tracking the Field initiative, an ongoing research initiative started in 2007 to monitor and deepen our understanding of trends and gaps in environmental philanthropy.
Connect with Us
Learn more about our climate, health, and equity work: