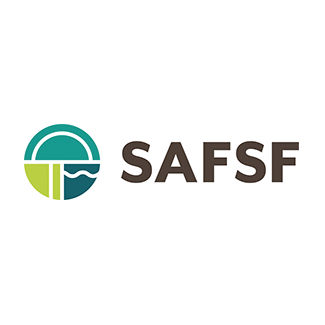 SAFSF's mission is to amplify the impact of philanthropic and investment communities in support of just and sustainable food and agriculture systems. We convene, curate and leverage the broad array of experts and knowledge within our network to help the broader philanthropic sector move farther and faster toward food and agricultural justice, which necessarily include climate, health and equity considerations.
In our climate, health, and equity work, we're most focused on:
Building support for agricultural practices that are regenerative and can help reverse the impacts of climate change highlighting the impact of community food sovereignty and regenerative agricultural practices on improving public health outcomes revealing the historical roots of structural racism in the U.S. agriculture and food system; working to dismantle systemic racism that continues in the agriculture and food system and disrupt its effects on BIPOC communities; and connecting the dots between systemic racism and the increasingly difficult economics of farming for small and medium-sized operators of all races across rural America.
Why this is important:
Everybody must eat, yet the ability of all Americans to have sufficient and nutritious food depends on an increasingly complicated, opaque and inequitable industrial food system, a system whose many weak links were vividly and tragically revealed during the events of 2020. Restoring and strengthening regional food systems; making sure those working in the food system are not exploited; expanding restorative and regenerative agricultural and animal husbandry practices; building community health and wealth through community-controlled food production; dismantling public policy that prevents or obstructs this work; these are critical parts of the work necessary to create equity and justice in our agriculture and food system.
Our offerings for funders include:
A wide range of informational webinars, collaborative strategy sessions, public policy learning and sign-on letters, programming at our annual SAFSF Forum, special initiatives such as the Sustainable Fibers Project, and many other opportunities to learn and collaborate around the climate, health and equity issues embedded in all aspects of agriculture and food systems work.
Connect with Us
Learn more about our climate, health, and equity work:
Visit www.safsf.org and our website's pages on
Contact us:
Renee Catacalos, Senior Director, Membership and Outreach