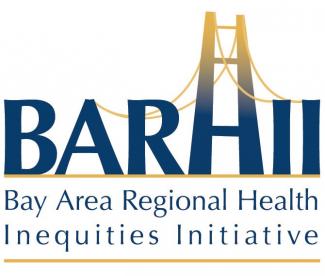 BARHII is the coalition of the Bay Area's eleven public health departments, founded specifically to advance health equity. BARHII's specific mission is to transform public health practice for the purpose of eliminating health inequities using a broad spectrum of approaches that create healthy communities.
Our climate, health, and equity work is most focused on:
Building power and leadership of frontline communities through facilitating community leadership in climate resilience planning, and incubating and piloting community land trusts and other community ownership models. We also promote efforts to increase the funding and infrastructure for climate resilience.
This is important because:
The pandemic and the severely destructive wildfire seasons have further burdened the Bay Area's previous challenges such as our housing crisis leading to the displacement and dislocation of communities and the cumulative emergency scenarios for government agencies including public health departments. These co-occurring disasters then call for a sophisticated infrastructural overhaul including dedicated funding resources focused not only on a fast recovery but also towards better preparing us for future disasters.
Communities with entrenched health inequities are often also shut out of the input process for disaster recovery plans as a result of social disadvantage and disconnection from formal decision-making processes. In these cases, disaster plans do not benefit from local knowledge and are inconsistent with local conditions, concerns, and capacities of marginalized members of the community.
 
Connect with Us
Learn more about our climate, health, and equity work:
Contact us:
Vanita Goyal, Impact Manager, Climate Resilience and Environmental Justice
vgoyal@barhii.org