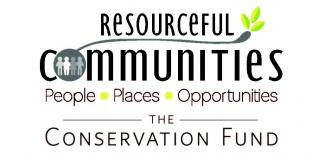 The Conservation Fund's Resourceful Communities Program was established in 1991 to support community-driven efforts to address social/racial justice, sustainable community development, and environmental stewardship needs in low-income and BIPOC communities. We support a network of 600 community, tribal, and faith groups through a comprehensive approach including community capacity-building, direct investment of re-grants, and connecting network partners to each other and to resources to advance community priorities.
Our climate, health, and equity work is most focused on:
Supporting community-led relief, response, and resilience efforts, especially in rural communities with rich natural resources and social and economic stresses and vulnerabilities. Community-led efforts include increased local food production and access to healthy foods; community resilience planning; landowner support in acquiring, retaining, and sustainably using lands; community-owned forests and farms; and more.
This is important because:
We've seen that land uses, management, and ownership that are locally-led and -determined in low-income and BIPOC communities with strong cultural/kinship connections to the land and water typically leverage traditional knowledge and practices that are the foundation for community resilience. Investing in the communities that are disproportionately impacted by COVID, climate, and racism can build local power and long-term capacities/social infrastructure to address the root causes of climate, health, economic, and racial/social disparities.
Connect with Us
Learn more about our climate, health, and equity work:
Contact us:
Mikki Sager, Vice President, Resourceful Communities
msager@conservationfund.org