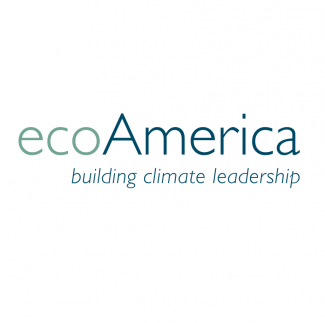 ecoAmerica builds institutional leadership, public support, and political will for equitable climate solutions in the United States. It convenes seminal national events, bringing together prominent leaders from diverse sectors to build and share knowledge, forge new alliances, amplify collaboration, and inspire fresh strategies for effective climate action.
Our climate, health, and equity work is most focused on:
Partnering with major national health institutions and leaders.  Through our Climate for Health program, we empower them with strategy, resources, research and training to activate their national, local, and frontline health and medical professionals to engage a broader diversity of people and policymakers, and to act and advocate for equitable climate solutions.
This is important because:
Health is the most important touch point for climate change and health professionals are trusted messengers who can reach all Americans. They can educate local communities on the impacts of climate change on health, and they can carry the message that equitable climate solutions are urgently needed and will benefit the health of all people, their families, and communities, including the most vulnerable among us who are often hurt first and worst. Climate solutions are health solutions.
Connect with Us
Learn more about our climate, health, and equity work:
Contact us:
Meighen Speiser, meighen@ecoAmerica.org