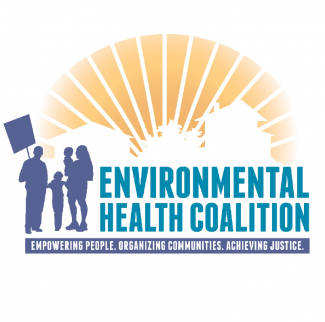 The Environmental Health Coalition is dedicated to achieving environmental and social justice. We believe that justice is accomplished by empowered communities acting together to make social change.
We organize and advocate to protect public health and the environment threatened by toxic pollution. EHC supports broad efforts that create a just society and fosters a healthy and sustainable quality of life.
Much of our work takes place in low-income communities of color in the San Diego-Tijuana Region.
Our climate, health, and equity work is most focused on:
Improving air quality, reducing Greenhouse Gas emissions, reducing respiratory disease, increase economic opportunities and achieving racial justice. Our primary focus in environmental justice communities is on: Transportation Justice, Climate Justice and Zero Emission Freight.
This is important because:
Without adequate infrastructure and investments, a community cannot withstand crises like climate change or pandemics. It is no coincidence that the communities most impacted by COVID-19 are also overburdened by pollution, respiratory illness, climate change, and high unemployment. Vulnerabilities are compounded and neighborhoods are left behind.
Connect with Us
Learn more about our climate, health, and equity work:
Contact us:
dianet@environmentalhealth.org