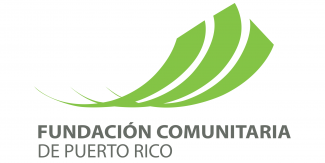 FCPR's overall goal is to close the social and inequity gaps existing in our communities by providing access to social and economic resources for them to become self-sufficient in areas such as water, energy, community economic development, housing, and education. Inequities in these areas play a key role in sustaining poverty, especially in areas that, because of their geographic location and their social and economic context, are excluded and denied the most basic resources to improve their quality of life and generate community wealth.
Our climate, health, and equity work is most focused on:
Facilitating long-term sustainable access to water, energy, housing, and economic development resources.
This is important because:
This is important because Puerto Rico has faced significant hardships in recent years. An enduring financial crisis, a series of natural disasters, and most recently COVID-19 have plunged over half of the Island's residents into deep inequities. When provided with access to the community's most essential resources and the community is empowered to own and manage those resources, community capital is strengthened and the aspiration toward social justice, equity, and community wealth is possible.
Connect with Us
Learn more about our climate, health, and equity work: