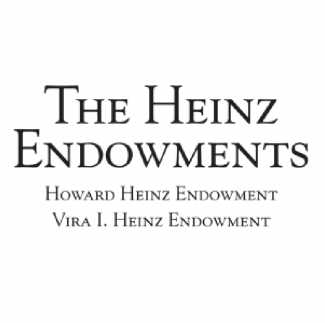 The Heinz Endowments seeks to help our region thrive as a whole and just community, and through that work to model solutions to major national and global challenges. We are based in Pittsburgh, Pennsylvania, where we concentrate on advancing a sustainable future for our community and planet, successful learning outcomes for young people and their families, and a culture of engaged creativity for all our citizens.
Our climate, health, and equity work is most focused on:
Addressing sources of climate pollution, supporting communities in the protection of public health and well-being, advancing a more equitable society, and promoting sustainable economies.
This is important because:
Our tri-state region is among the largest producers of climate-forcing gases in the United States because of industrial extraction, manufacturing and production. These impactful activities create and reinforce inequity and disproportionate harm, threaten our region's public health, environment and ecosystems, and limit our region's economic advancement.
In our climate, health, and equity work, we connect with other funders through:
Affinity groups such as Health and Environmental Funders Network, Environmental Grantmakers Association, Biodiversity Funders Group, Neighborhood Funders Group, The Funders Network, and others. We also deeply value the investments made in western Pennsylvania by pooled funds such as the Climate and Clean Energy Equity Fund, Amplify, Piper Fund, and others.
Connect with Us
Learn more about our climate, health, and equity work: