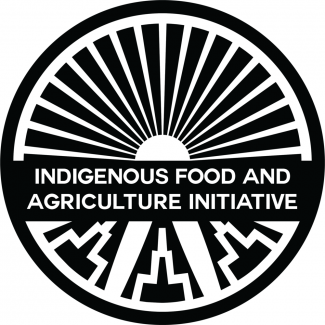 The Indigenous Food and Agriculture Initiative (IFAI) focuses on putting tribal sovereignty in food sovereignty, promoting tribally driven solutions to revitalize and advance traditional food systems and diversified economic development throughout Indian Country. IFAI provides Tribal governments, producers, and food businesses with educational resources, policy research, and strategic legal analysis as a foundation for building robust food economies.
Our climate, health, and equity work is most focused on:
Providing Tribal governments with the policy resources they need to manage their food systems and the land, waterways, and natural resources that support those food systems.
This is important because:
Tribal management of their lands and food systems has never been more important as Tribal Nations look to respond not only to climate change, but to pandemic recovery as well. IFAI's work provides Indian Country with strategic legal and policy research that prioritizes Tribal sovereignty in food systems management.
Connect with Us
Learn more about our climate, health, and equity work:
Contact us:
Erin Parker, esparker@uark.edu