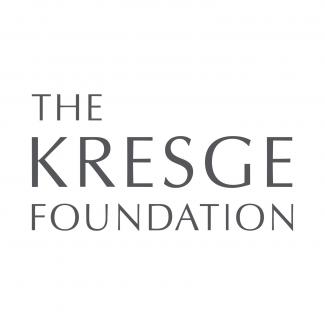 The Kresge Foundation is a private, national foundation that works to expand opportunities in America's cities through grantmaking and social investing in arts and culture, education, environment, health, human services and community development, nationally and in Detroit, Memphis and New Orleans. In collaboration with our partners, we help create pathways for people with low incomes to improve their life circumstances and join the economic mainstream.
Our climate, health, and equity work is most focused on:
Three aligned strategies:  
1) Building the capacity of health institutions: This strategy builds the capacity of hospitals, health care systems and public health institutions to act as leaders in promoting climate mitigation and adaptation and advocating for equitable climate policies.
2) Transforming public health and health practice: We engage professional health care and public health membership organizations to incorporate climate-related health issues into their work and advance climate resilience policies and practice within their organizations, communities, and throughout their networks.
3) Strengthening community-based leadership: This strategy strengthens the leadership among community-based organizations to accelerate implementation of equitable policies and practices that advance climate resilience, reduce health risks and improve the quality of life for people with low incomes.
This is important because:
Climate change is affecting people in real ways every day. High heat, more extreme weather and rising sea levels will increasingly – and potentially catastrophically – impact our health and well-being. While we are all affected, low-income communities and communities of color are disproportionately at risk due to existing social, economic, and health vulnerabilities that threaten to become worse with time. 
But progress is possible, and the most effective solutions are designed and implemented by those who know their communities best. By working together with hospitals, health care systems, public health departments, health practitioners, climate advocates and others, we aim to build climate resilience and advance policies and practices to proactively tackle this public health threat and improve people's lives.
In our climate, health, and equity work, we connect with other funders through:
Networks like Health and Environmental Funders Network, Grantmakers In Health, The Funders Network, Climate Energy Funders Group, Environmental Grantmakers Association, and many other related affinity groups.   The engagement can happen through various avenues, such as co-creating a session for an annual meeting, inviting funders to learn and explore possible co-funding opportunities, sharing information about current grantees, and true thought partnership.  
As an example, we have:
1)    Invited funders – like JPB Foundation – to participate in our CDC Foundation grant-funded exploratory committee and landscape assessment to understand the opportunities to support stronger public health department engagement.
2)    Coordinated funders to help explore deeper work at this intersection through hosting engagements with the American Public Health Association for funders; coordinating an informal network of funders to begin to align areas of funding interest; and one-on-one conversations.
3)    Served on the advisory board for the Robert Wood Johnson Foundation's Climate and Health Initiative.  Beyond serving on the advisory board, the thought partnership has included, but has not been limited to, monthly check-in calls and sharing ideas for consultant partners to support the work.
Connect with Us
Learn more about our climate, health, and equity work: