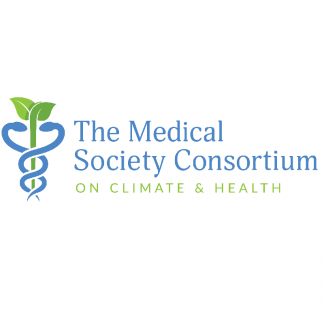 The mission of the Medical Society Consortium on Climate and Health is to mobilize and amplify the trusted voices of U.S. doctors, in partnership with public health experts and fellow health professionals — to successfully advocate for equitable climate solutions that protect and promote the health of all people. An ever-growing organization of over 31 national medical society members representing over 600,000 doctors and 58 public health affiliates representing millions of health professionals, the Consortium and its affiliates launched a ten-point roadmap for addressing climate change (the Call to Action on Climate, Health, and Equity: A Policy Action Agenda) that is now endorsed by 158 medical, nursing and public health organizations, schools, and over 500 hospitals.
Our climate, health, and equity work is most focused on:
Organizing, empowering, and amplifying the trusted voices of America's doctors to mobilize bipartisan public and policymaker support, at local and national levels, for equitable and health-focused climate solutions that will reduce carbon emissions and ensure a sustainable future for all.
This is important because:
Climate change is a health emergency. Mobilizing health professionals to advocate on how climate change is affecting us and how climate solutions will improve health now and in the future can help advance bipartisan policy solutions that reduce carbon emissions and have many immediate and long-term health, equity, economic, and environmental benefits.
Connect with Us
Learn more about our climate, health, and equity work:
Contact us:
Mona Sarfaty, MD MPH FAAFP, Executive Director, msarfaty@gmu.edu