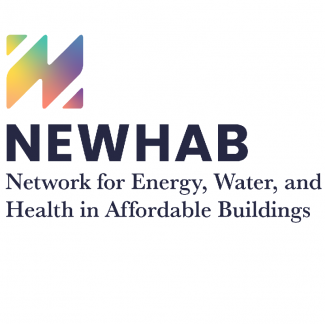 The Network for Energy, Water, and Health in Affordable Buildings (NEWHAB) is a network of people from all over the United States dedicated to a future where everyone has a good home, one that is permanently affordable, protects health, and contributes to climate and community resilience.
NEWHAB is a community of peers that members tap into when they want to wrestle collaboratively on sustainable solutions to good housing from a people-centered perspective to solve local issues.
Our climate, health, and equity work is most focused on:
Root causes and intentional, leveraged action aimed at increasing the health of the overlapping systems that create housing and energy instability for people of color and underserved communities throughout the United States.
This is important because:
We recognize housing as a human right and believe everyone has an equal right to clean air, safe water, reliable energy, and quality shelter. We also recognize that climate change is triggering destabilization throughout the planet. Resources are being depleted and the most vulnerable are made to bear the greatest burden.
We seek housing, energy, and water that is healthy, affordable, and sustainable for everyone.  Structural and institutional racism and a range of other institutional barriers make it hard for many people to participate fully in our economy and thus to enjoy clean air, safe water, reliable energy, and quality shelter.
Connect with Us
Learn more about our climate, health, and equity work: