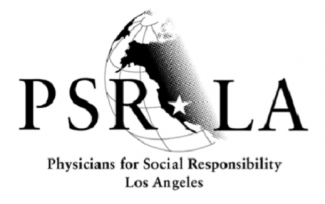 PSR-LA's mission is to advocate for policies and practices that improve public health, eliminate nuclear and environmental threats, and address health disparities. Our work unites the powerful voice of communities with the credible voice of health professionals to help shape and lead an environmental health and justice movement in California that is rooted in the needs of low-income residents and communities of color.
Our climate, health, and equity work is most focused on:
Ensuring the frontline Black, Indigenous, and People of Color (BIPOC) communities who are hit first and worst by the impacts of climate change can thrive, and that emerging climate policies in the City of Los Angeles are created with the leadership and full participation of communities who are most impacted by the existing and increasing crises of climate change, toxic chemical pollution, and social inequalities.
This is important because:
Los Angeles and the world are facing an urgent existential climate crisis caused largely by an extractive economy. This crisis cannot be resolved without a profound social transformation in which the needs of the most impacted people are the driving force for a just economy, empowered by a participatory democracy.
Connect with Us
Learn more about our climate, health, and equity work:
Contact us:
Jennifer Carr, Director of Development
jcarr@psr-la.org