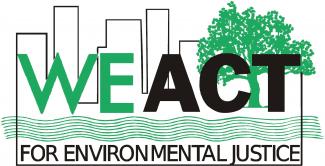 Our mission is to build healthy communities by ensuring that people of color and/or low-income residents participate meaningfully in the creation of sound and fair environmental health and protection policies and practices.
Our climate, health, and equity work is most focused on:
Building community power to improve air quality and community access to clean energy by engaging residents in advocacy for environmental health.
This is important because:
It educates communities on the threats they're exposed to and pushes them to take action against environmental racism. This not only addresses the health threats of environmental racism but also provides community members with autonomy in creating solutions for their communities' issues.
Connect with Us
Learn more about our climate, health, and equity work: