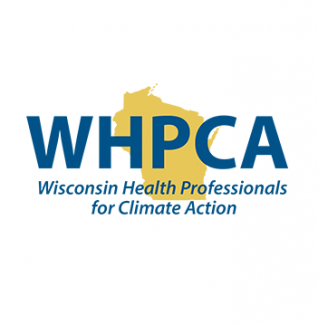 Our climate, health, and equity work is most focused on:
Improving air quality in Wisconsin's most vulnerable communities and increasing community resiliency to climatic impacts.
This is important because:
Climate change is happening now and is harming vulnerable populations - such as communities of color, the elderly, people with chronic diseases, infants and children.
Health professionals are some of the most trusted voices to carry the message of climate change, health, and equity to the public, policymakers, and hospital and clinic systems.
Connect with Us
Learn more about our climate, health, and equity work:
Contact us:
Claire Gervais (cmgerva@gmail.com)